Before the Session
Before we begin, I'd love to know more about you and what you are looking for. A call before can help us to discuss ideas, goals, pricing, and bring forward any questions you may have. This is a great time to tell me more about yourself, if there's any music you'd like during the session, and discuss potential outfits.
We all start somewhere on our journey and together we can make this a fun and enjoyable experience.
The Session
During the shoot, everything will be about you and making you feel as comfortable and as empowered as possible. I love to joke around and make bad puns to help keep the mood light. However these are just the moments in between capturing YOUR beauty.
I love photography and telling a story so during our session, I'll show you what I'm capturing on my end as we go along and let you see how amazing you are. Together, we'll tell your story.By the end of the session you will be able to look back at this fun and uplifting experience and have some incredible images for yourself, or someone you love.
(donuts to be provided upon request)
Testimonials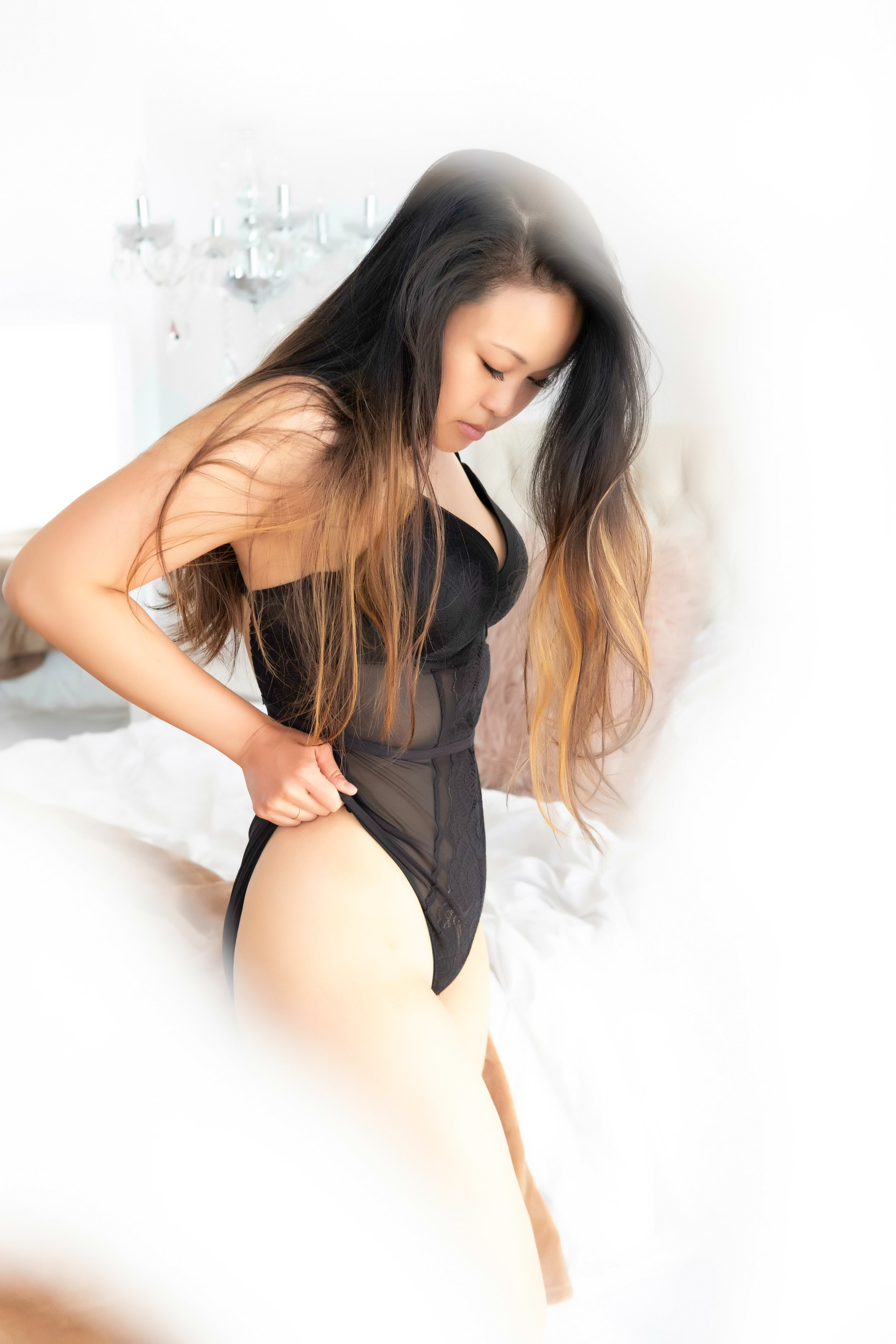 Mike was a true professional from the beginning 'til the end. His calm personality really helped put things at ease and I laughed quite a bit throughout (using my awkwardness as an advantage, haha). I had a rough day prior to the session, but I found myself spending those hours not focused on anything else but the shoot... and it was fun! Seeing my pictures afterwards was such an experience, and I know I will constantly be staring at them once they're in my hands in physical form.
I met with Mike to have the session that he gave away, I have never had pictures taken of me by a professional photographer, so a boudoir session had me a bit nervous but he made me feel comfortable and safe, he is a very respectful and professional gentleman who had the power to make me smile naturally ....if you have any doubt about having a session with him, believe me he is the one for the job...more when is something that will capture your soul and essence in an image....Mike, thank you so much for the opportunity.... looking forward for that session we talked about...keep the amazing work you do!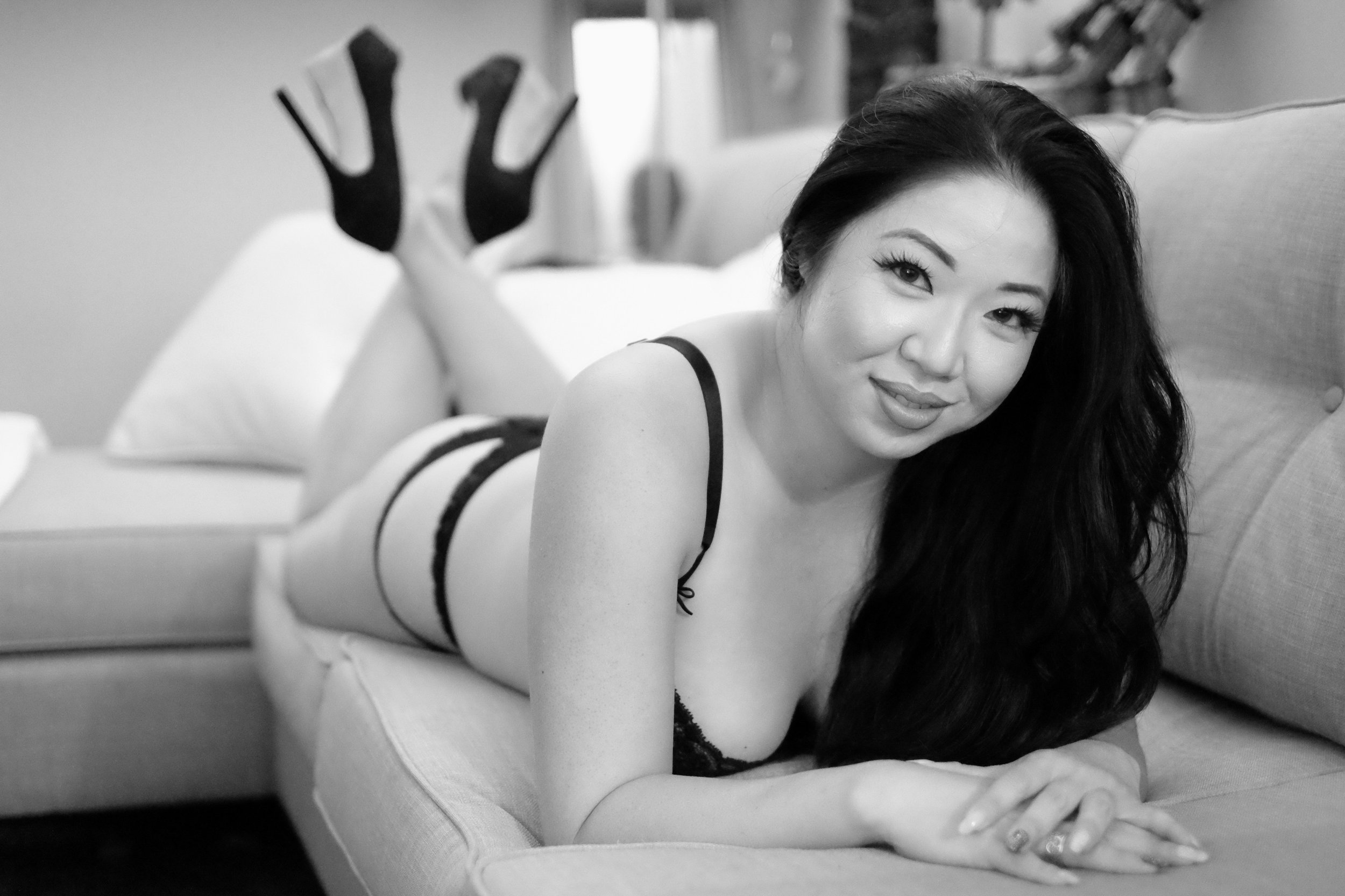 What a fantastic experience, even though I was so far out of comfort zone. Mike made my day a truly amazing experience. I was self conscious about my body but he put me at ease, allowing me to enjoy the shoot. I would recommend this wonderful experience to anyone!
I had the best time! We joked & laughed throughout the session which in my mind I was freaking out but was totally comfortable & literally hanging with a friend.

I love the photos already! Thanks again Mike!
The shoot was so amazing and I can't believe how fun and easy it was. If you have any doubts, are hesitant or nervous about doing a boudoir shoot..... don't be. Mike is awesome and will put you at ease with his personality and professionalism.
Mike made everything so easy that you don't have to think about anything. He provides you with the tools and offers suggestions for you to help achieve the perfect expression and the best pose possible. We definitely had our share of laughs and I felt so comfortable with him.
When I saw my photos a few days later, I was blown away! I emailed Mike and asked him, "Is that me, is that really me!?" The photos were incredible! Mike definitely has a knack for capturing your beauty. I told him I wanted to show the world my photos! Mind you, my husband might disagree because some are a little spicy but I'm not shy. lol!